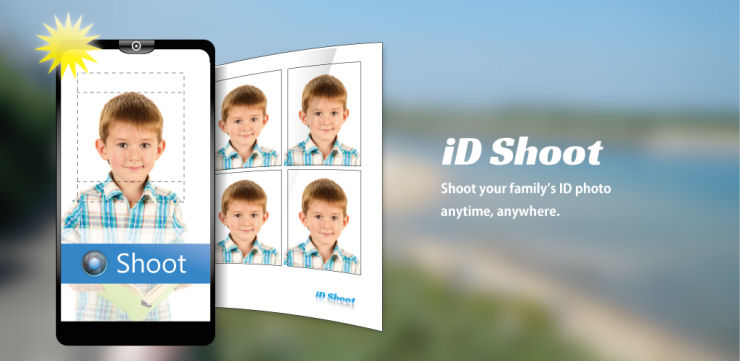 »日本語


Use anywhere, everybody ↑
"I need my baby's identification photograph, but …"
— Photographing children in the ID photo box is some work.
You can take it simply in your house.
"ID photo box has a high charge, doesn't it ?"
— Once you install iD Shoot, photography is possible as you like any number of sheets.
You just need to pay, only Photo shop's printing charge.
Varied features of iD Shoot ↑
For resume, passport, and for any size. You can define your own sizes.
You can edit photos by size adjustment and color adjustment (brightness, contrast, saturation).
And also mirror inversion function and rotation function is equipped.
Even any number of ID photo of different size can be made from one picture.
A picture taken with the digital camera can be taken in and trimming of the face can be carried out.
You can also take a self-shot by Timer function.
Tips of shooting ↑
Look for the place of a white background
Let's make about 30 cm of backs from a wall so that a shadow may not be made in the back.
A jaw tends to be pulled lightly
Don't move only the head for adjusting distance.
A jaw throws out, a face does not become tight!
Let's check the position of a camera
Check the position of a camera before shooting.
If the look has shifted, an impression will change a lot.
Notice ↑
About preset sizes, such as a passport and a resume
Let's check whether the standard of photograph size suits in advance.
* Preset passport size is a thing of Japan as of October, 2012.
About the resolution of a camera
The resolution of a camera is photoed in the highest resolution of the model in use (changeable by setup).
Please understand beforehand that usage may not get with public documents by the shortage of resolution depending on a model.

When the camera of a smart phone cannot be used, it is also possible to take in the photograph taken with the digital camera and to create an ID photo.
Screen captures ↑
Download ↑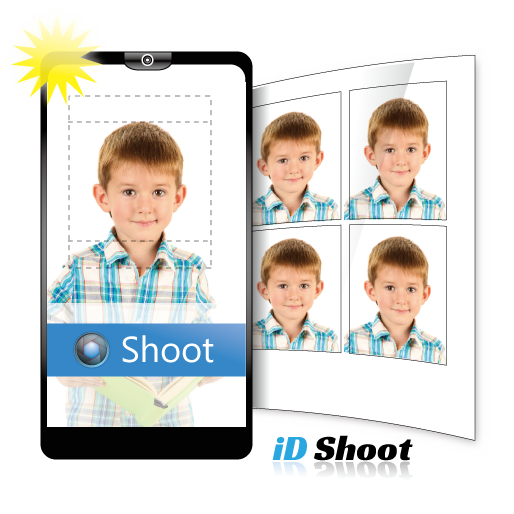 Contact ↑